Home
Lund family (1796-1961)
Research by Jon Crumiller has found the following dates for the father, son and grandson of this longlived firm.
Thomas 1804-1814 - 57 Cornhill; 1815-1845 - 56, 57 Cornhill.
William 1835-46 - 24 Fleet Street; 1846-1915 - 56, 57 Cornhill (+23, 24 Fleet Street, 1845-1880);
William & Son after 1873.
Sets by Thomas, the father, are very rare. The only sets known for Wiliam Lund are in ivory.
Occasionally they are stamped under the white king with an attractive stamp.
The turning is always of the highest quality. The following set is very typical of the Lund style.
The king is 89 mm.
The knights are archetypal Lund. These lund sets have been misattributed to Calvert.
This set has a Lund stamp.
24 Fleet Street shows it is was made between 1835-1846.
The next set is later, from the Cornhill address.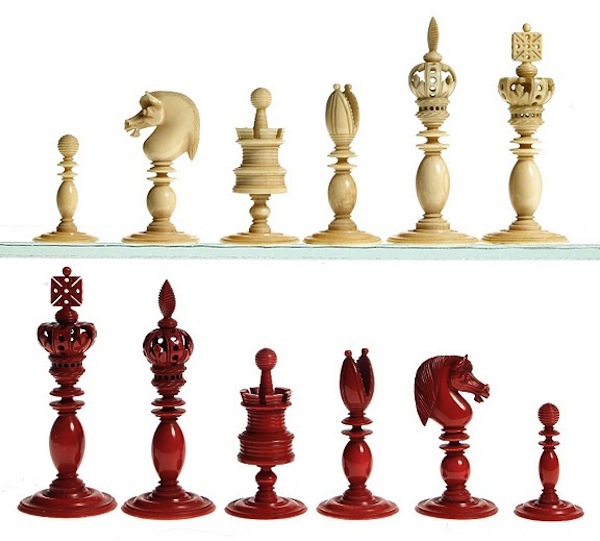 The simpler stamp with just "Lund" may indicate that it is post 1873 when William's son joined the firm.